Akami Kawaguchi
Name
Akami Kawaguchi
Kanji
川口 明美
Romanji
Kawaguchi Akami
Characteristics
Race
Half Demon / Half Human
Birthday
July 4th
Age
14
Gender
Female
Height
165cm [ 5'5ft ]
Weight
48kg [ 106lb ]
Eyes
Brown / Magenta
Hair
Dark Blue / Hot Pink
Blood Type
AB-
Professional Status
Affiliation
Exorcist
Previous Affiliation
Demon
Occupation
Student
Personal Status
Status
Active
Alias
Fallen Angel
Exorcist Status
Class
Upper First-Class
Meister Type
Dragoon

Knight
"
We are all like fireworks. We climb, shine, and always go our separate ways and become further apart. But even if that time comes, let's not disappear like a firework, and continue to shine forever.
"

—Akami, to Rin
Personality
Edit
Akami tends to be unconversing and aloof. She will most likely scoff at anything you say and be very stuck-up. Akami gets this from living with mostly males in her family. This leads to her having male-like personality traits, body language, style of seach, and thought patterns.
However, over time, Akami will open up to you. She will smile for often and show more passiveness then her usual dominance. She can become quite feminine at times, blushing easily and squealing. Even so, she will do her best to hide it, which unfortunately makes it even more noticeable. Though, she is very mature for a girl her age.
Since she is the only female in the house, Akami took on most of the house hold cleaning, food shopping, and cooking. She has a motherly nature deep down that she only shows to her family, but does her best to keep it hidden when around others.
When in battle, Akami is one of the best. She took on three demons at once with not a single scratch on her. She is the fastest in student in the academy and is faster then even full, fledged exorcists.
Background
Edit
Weapons/Abilities
Edit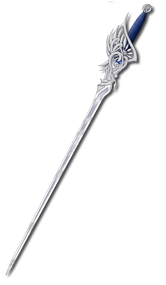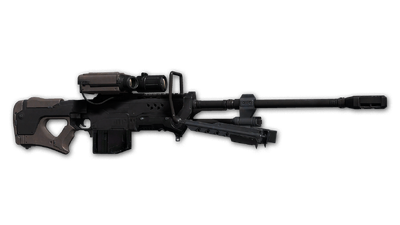 "Someone once asked me, 'Why do you insist on taking the hard road?', I replied, 'What makes you think i see two roads?'"―Akami to Yukiyo
"You act as though your stupidity is a virtue. "―Akami to Bon
"I'm a giant fool who never gives up once my mind is made up!"―Akami when fighting strong demon
"Our lives are real. Not a single moment of them is fake. Everyone lives the best that they can. We carve the memories we make into ourselves. Memories of living as hard as we can. No matter what memories they are, they're the life we choose to make. They're ones that force up to keep moving. They're the ones that show what we've been through. THEY ARE OUR PROOF OF HUMANITY!" ―Akami to Satan
"This is my life. I can't give it to anyone else. It can't be stolen. I can't force it on anyone, or forget it, or make it disappear, or trample on it, or laugh it away, or beautify it. I have no choice but to accept this one seemingly meaningless life!"―Akami
"We're just 'one' within the 'all'. But only when those 'ones' gather together, can 'all' exist."―Akami in dairy entry
"No one knows what will happen to the world. However, I think that whatever needs to happen, will happen. Even though the past can't be changed, the future can. So fight towards the world we wish for.―Akami to Exorcists
"When I close my eyes, you're right here, telling me there's nothing to be afraid of. You would say, 'Time will go on and on, just remember, I'm not really gone.' As the years go on I look back to the days when we talked, laughed, and played. My memory of you, I'm sure, that must be my most precious treasure, and I'm sure I will never let my most precious treasure out of my mind. Not even once."―Akami when visiting her mother's grave
"Crying…isn't weakness. It just means we're human- and that we've been strong for too long. Weakness is when you can't face your fear or face challenges. I refuse to show weakness to my enemies, so I'll continue to get up- EVEN IF THESE TEARS CONTINUE TO FALL!"―Akami to Satan
Music Themes
Edit
Notable Achievements
Edit