Property of ErzaTitaniaScarlet

---

"Tsubasa Hokkaido" is the property of ErzaTitaniaScarlet. Please do not edit it without permission.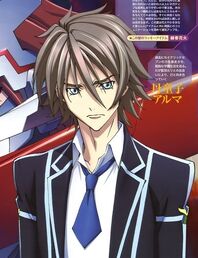 Tsubasa Hokkaido is from a very rich family and
Ami Suzuki
's cousin. He is rather tall for his age, and looks like an older version of
Daichi Hyuuga
.
Trivia
The picture I used for Tsubasa is Alma from Sacred Seven.